LIVE NOW: Simian 360/VR Video Support
LIVE NOW: Simian 360/VR Video Support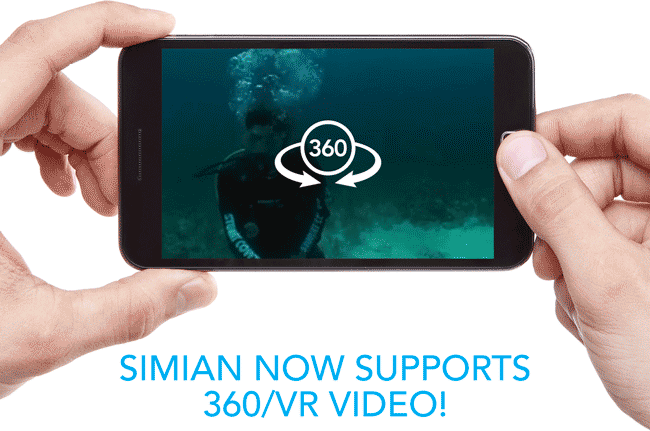 In collaboration with 360/VR companies Vrtül and Ovrture we've released the first of its kind, end-to-end workflow solution for business and creative teams designed to handle the specific needs of 360/VR.
This breakthrough technology is currently available for all desktop browsers, Android, iPad and will be supported via the Simian Now! app for iPhone in the very near future, where you can view 360/VR video and also download it for presenting offline. Support for VR headsets is also on the way.
Visit our Knowledge Base to learn how to enable the 360/VR player.