LIVE NOW: Infusion Plugin for Adobe Premiere Pro
LIVE NOW: Infusion Plugin for Adobe Premiere Pro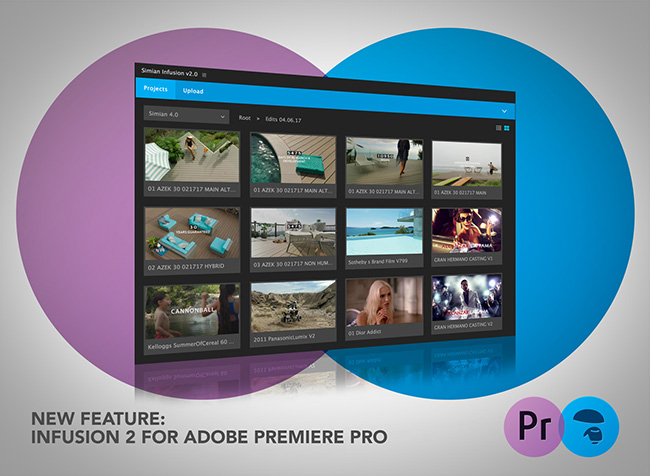 We're happy to introduce you to the editor's best friend: our upgraded Infusion plugin for Adobe Premier Pro will save you time and headaches by importing rough cuts and client notes directly for Simian Projects into Premiere!.
Here are some key points about Infusion:
It provides both editors and their clients with faster, more accurate reviews, notes and changes.
Reviewer comments and annotations to videos are imported directly from your Simian Project right into Premiere - no jumping back and forth between emails, browsers and Adobe. Everything is right in your editing environment!
Editors can reply to comments from within the plugin and share them with everyone on the team.
Comments can appear directly within the edit as markers.
Export the revised or changed video directly back to Simian for another round of review.

Get Infusion now and start experiencing a more seamless integration with Simian's client-friendly review and approval capabilities!