Unlock the Power of Simian with SSO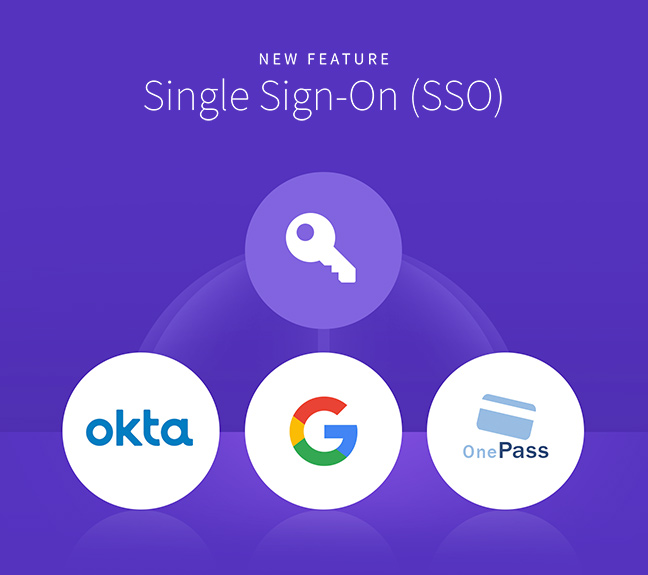 Here's good news for enterprise-level Simian users: You can now enable your Simian accounts with the major SSO providers!
At Simian, our goal is always to help you work faster, smarter and more efficiently. Adding Simian to your single sign-on service lets you centralize your account management and account provisioning and keep better tabs on your user security policies. Now one password can really do it all!
Simian currently supports Okta, G-Suite and One Pass SAML 2.0 implementations. Not using one of these? Drop us a line and we'll add it to the mix.
Leading agencies and client-side marketers have adopted SSO for lots of reasons:
Less headaches, with no need to create (or remember) another login
Better security, since login credentials are not stored on computers
Stronger control, as IT can monitor who's got account access
Stronger passwords, so your people won't use winners like '12345' or 'password'
Interested in adding Simian to your SSO service? Email us at support@gosimian.com and we'll get you started.