Introducing Folder Uploads, a Real Time-Saver!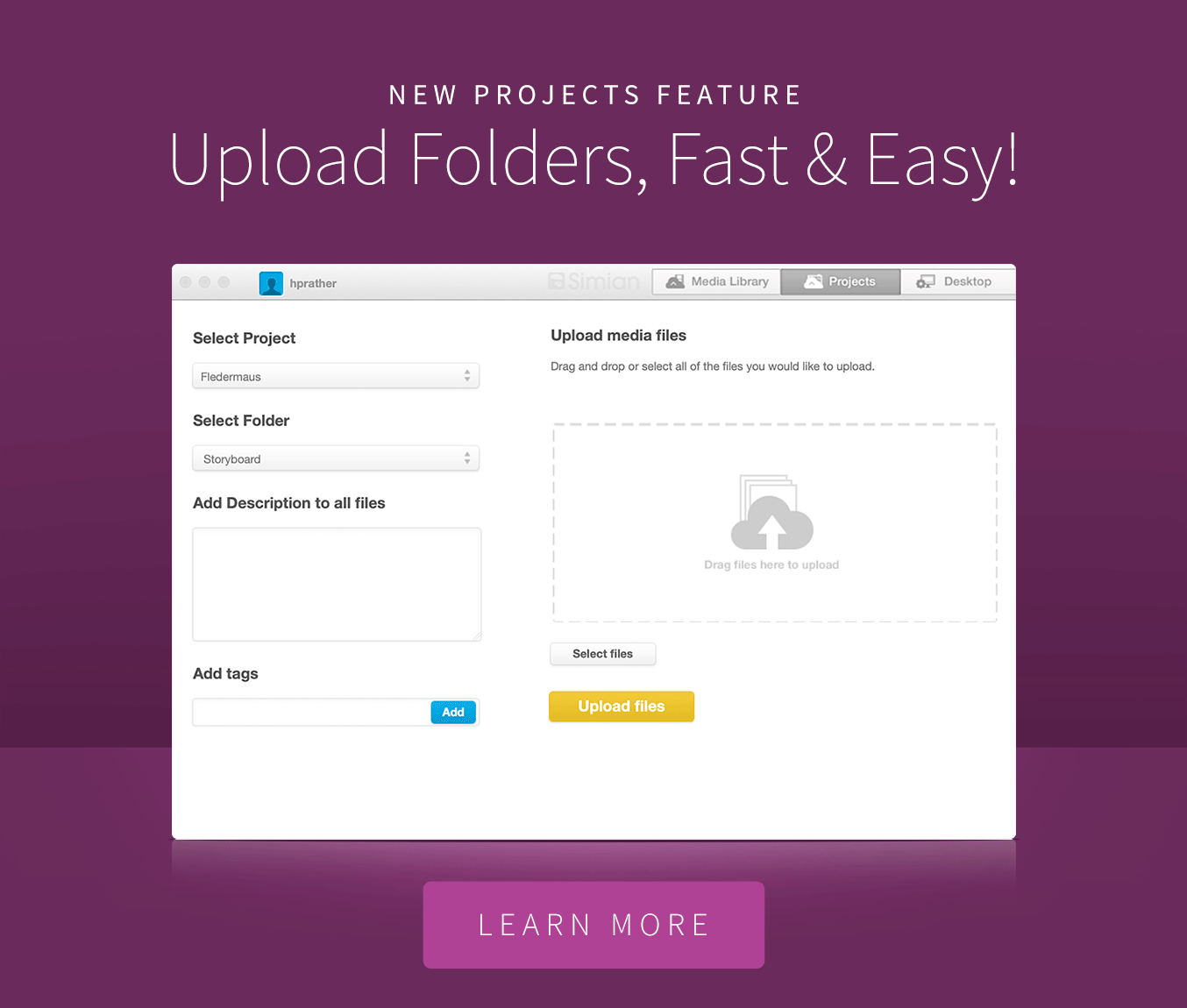 Love re-creating folder structures when you upload videos? We didn't think so. That's why we've just launched our new Folder Uploads feature. When working in Projects you can upload the contents of an entire folder all at once — just drag your target folder into the uploader and let Simian make your life easier.
Making frequent upgrades and service enhancements to Simian is part of our DNA. So go ahead and check out our Folder Uploads feature! We think it's kind of cool.