Work Faster and Smarter with Our New Slack Integration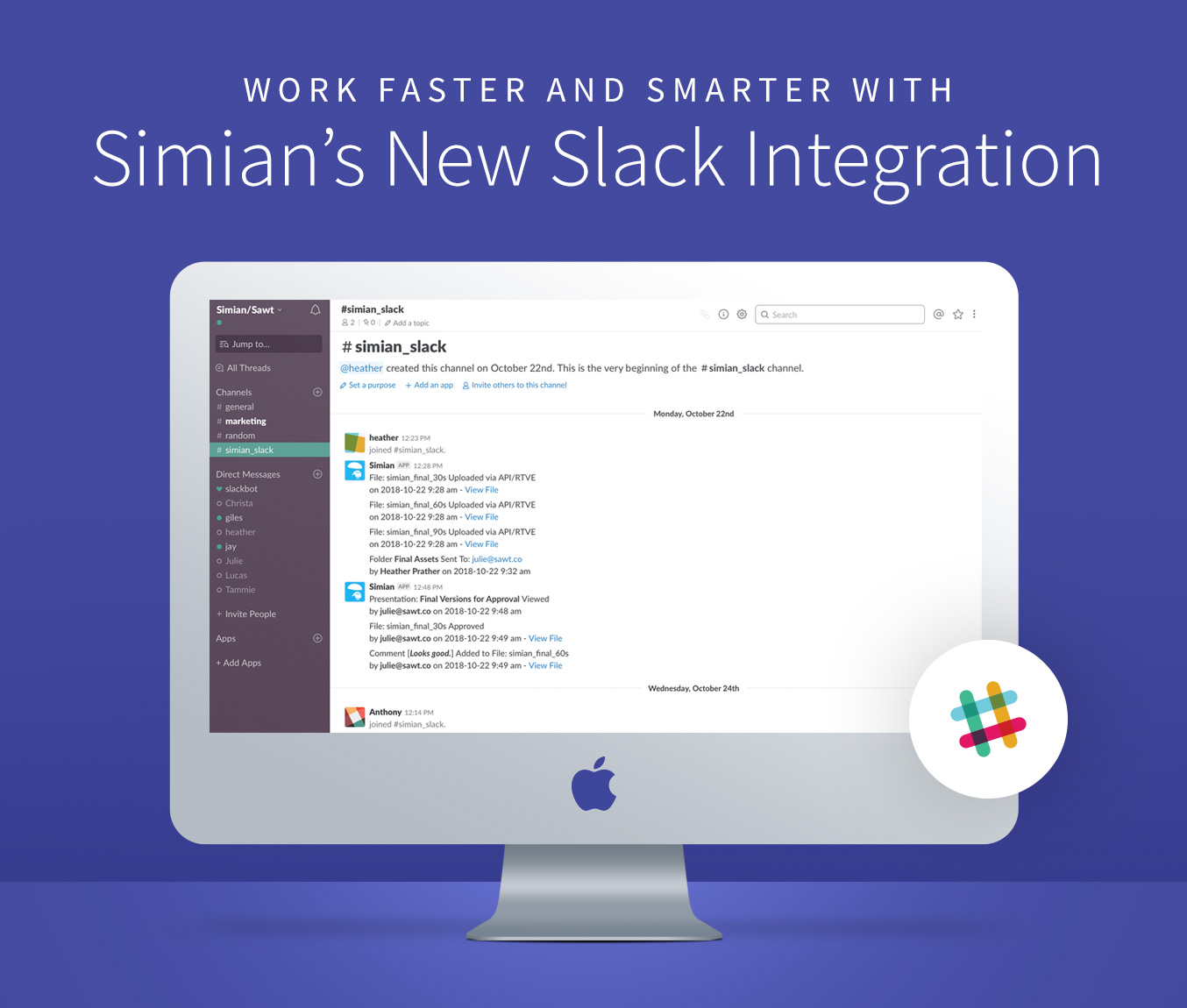 Hooked on Slack? We are, too. Now you can get your Slack fix on Simian!
Seems everyone is working on Slack these days. Teams have migrated to this essential messaging tool thanks to its design and functionality, and now you can tap the power of Slack when working with Simian.
Our Slack Integration app is easy to install and provides you with important activity notifications when working in Projects. You can assign a unique Slack channel for different projects, to keep important notifications separate and help you stay organized.
It's easy to miss an important email when you get hundreds a day, so our Slack integration connects where teams congregate and keeps them up-to-date for faster, easier, smarter collaboration.