Introducing MoodReactions, a breakthrough in reel analytics!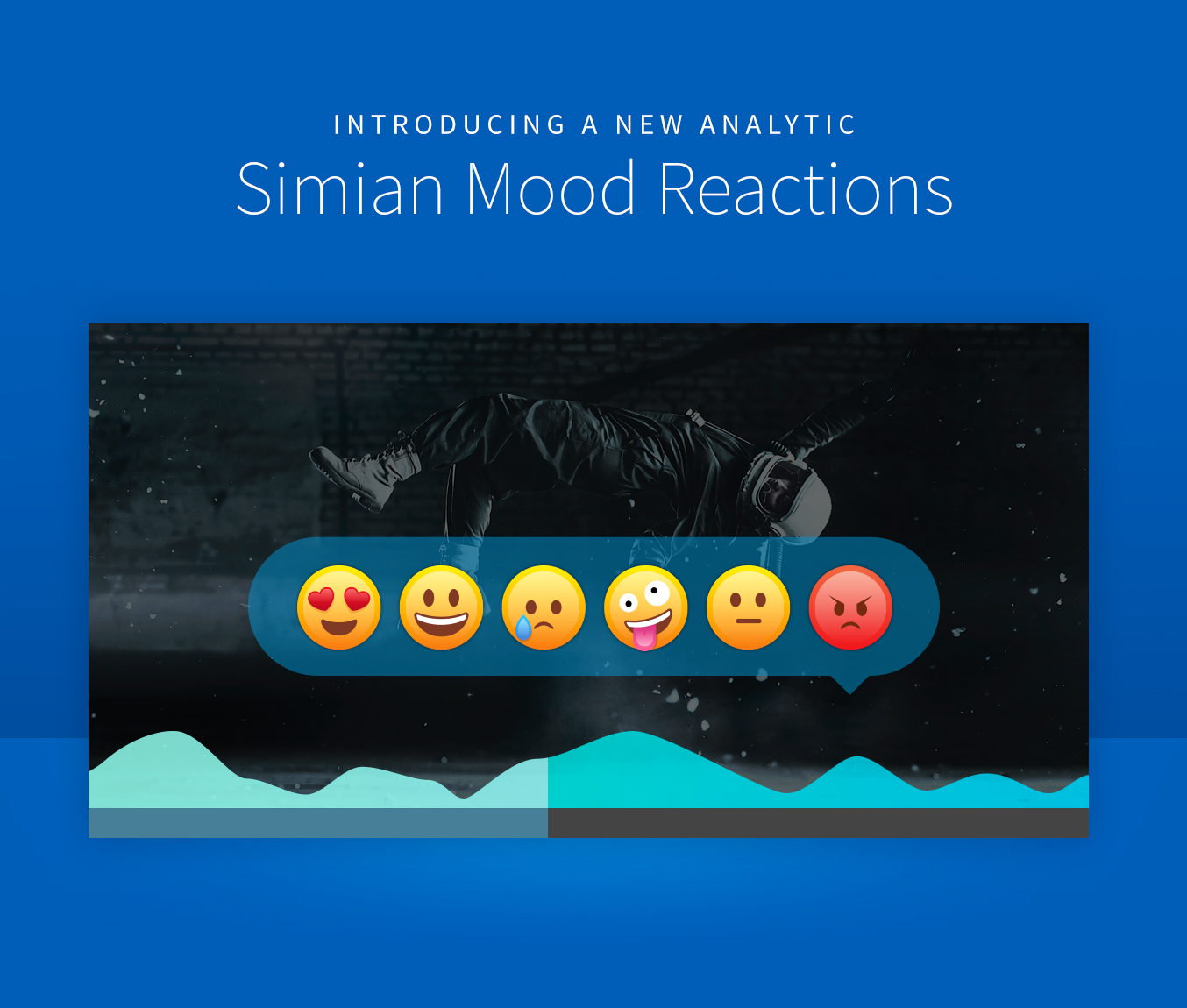 We're excited to introduce Simian MoodReactions, a new analytics feature which measures emotional response. This is a valuable metric that didn't previously exist, and isn't available from any other reel or video sharing service.
For our agency users, MoodReactions provides members of creative groups and production teams with a means of sharing attitudes and opinions about work they're reviewing without having to screen it in a group setting. They can bookmark scenes, shots or spots with any of six emojis that convey everything from 'love' to 'like' to 'wtf!' This can help when locations or schedules makes it impossible to get everyone together to select directors, editors, DPs or other artists to bid on a project. And for production and post companies, being able to see how their work has been received helps them sharpen their pitch and send better-targeted follow ups.